Research Centre WANDER is involved in Finnish and international standardisation work and is a member of the standardisation group of the Confederation of Finnish Industries (YTL). In Finland, SFS (Suomen standardoimisliitto SFS ry) is the central organisation for standardisation and a member of the International Organisation of Standardisation (ISO). Practical standardisation work is carried out in groups of SFS and organisations representing different industries, i.e. industry associations. The standardisation groups monitor, comment on and contribute to the drafting of European and global standards in their respective fields.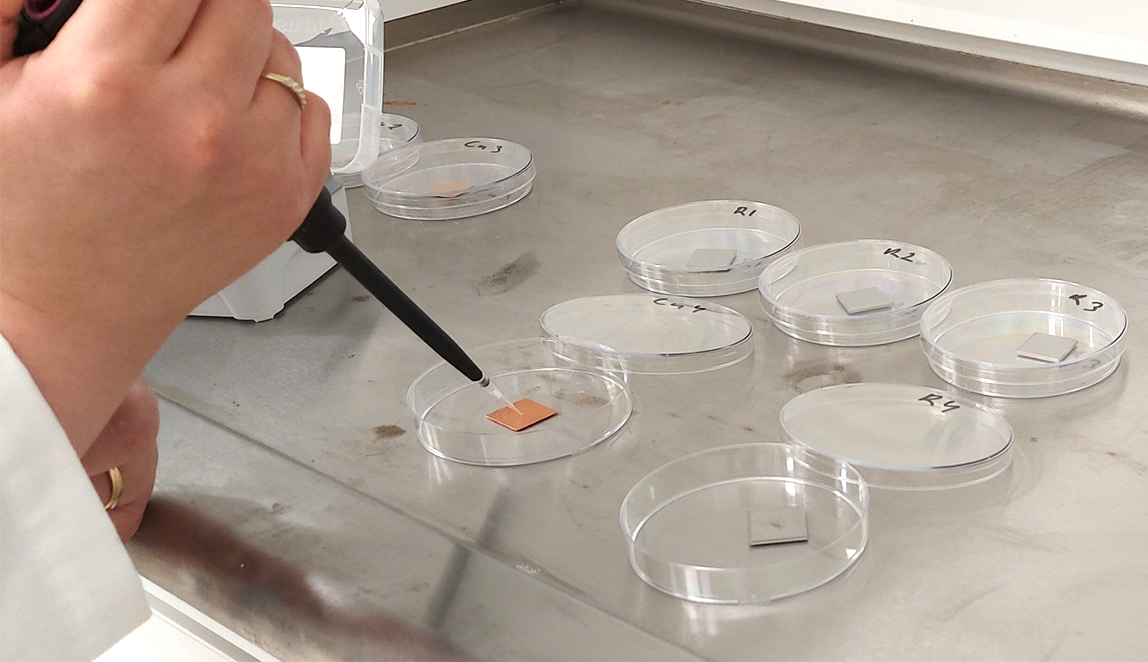 In the YTL "Hygiene Solutions" standardisation group, WANDER is particularly involved in the international committee ISO/TC 330 "Surfaces with biocidal and antimicrobial properties". This committee is working on draft standard ISO 7581 Method for determining the bactericidal efficacy of a non-porous surface. The standardisation work is developing a standardised method for determining the antimicrobial efficacy of surfaces. The method now being developed is intended to reflect the actual conditions of use of surfaces, which are generally relatively dry. Finland is represented in this work by Merja Ahonen, Riika Mäkinen and Meija Kivisaari from Satakunta University of Applied Sciences, authorized by YTL. The work has started in 2021.
Smaller groups will meet under the main committee to consider, for example, the importance of testing conditions and influencing factors, requirements for the wear resistance of surfaces and the impact of surfaces on microbial resistance. The results achieved by the groups are evaluated at joint meetings held a few times a year. The last ISO/TC 330 meeting took place on 7-8 June 2023. WANDER has also participated in the Ring Trial, where the standard is tested under laboratory conditions. This is the best way to identify the challenges of the standard and to ensure that the standard being developed works in real-life conditions. At the ISO/TC 330 meeting on 7-8 June 2023, the development of the standard continued based on the results of the two Ring Trial rounds.